Each day we overwhelm your brains with the content you've come to love from the Louder with Crowder Dot Com website.
But Facebook is...you know, Facebook. Their algorithm hides our ranting and raving as best it can. The best way to stick it to Zuckerface?
Sign up for the LWC News Blast! Get your favorite right-wing commentary delivered directly to your inbox!
For the Content
"Come and get it, S***stack": Dude has all-time meltdown on golf course, all over his tiny ball
September 21, 2023
The board of directors at the Louder with Crowder Dot Com website has decided that instead of calling a male Karen "Male Karen," we're going to name them Chester. Say hello to Chester. Chester is going viral for going all CHESTER SMASH on the golf course for reasons that are unclear.
Brodifact: I hate golf. At one point, I was the worst golfer the instructor at Nassau Community College had seen in twenty-five years of teaching. It's long and boring and I can think of better excuses to day drink. But lots of people love it and take it waaaay too seriously. Like Chester and his Karl Childers looking ass.
It's unclear how things started, but the dispute appears to be over a tiny ball.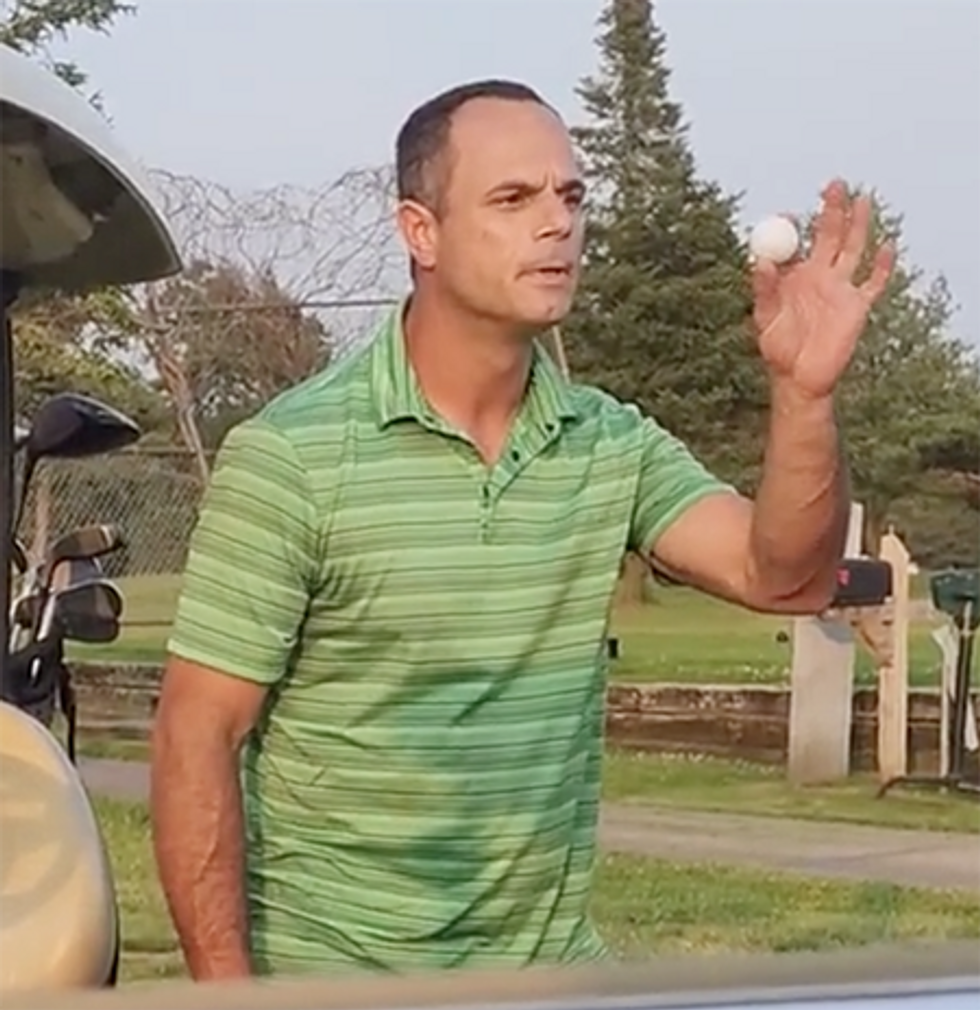 Chester was in dispute with Golf Cart A, the people arguing over his ball. Or maybe her ball. The person sounded like a woman, and we all know women have balls too in 2023. Golf Cart B appears to be bystanders remembering to do it for the content. Both carts were making Chester angry.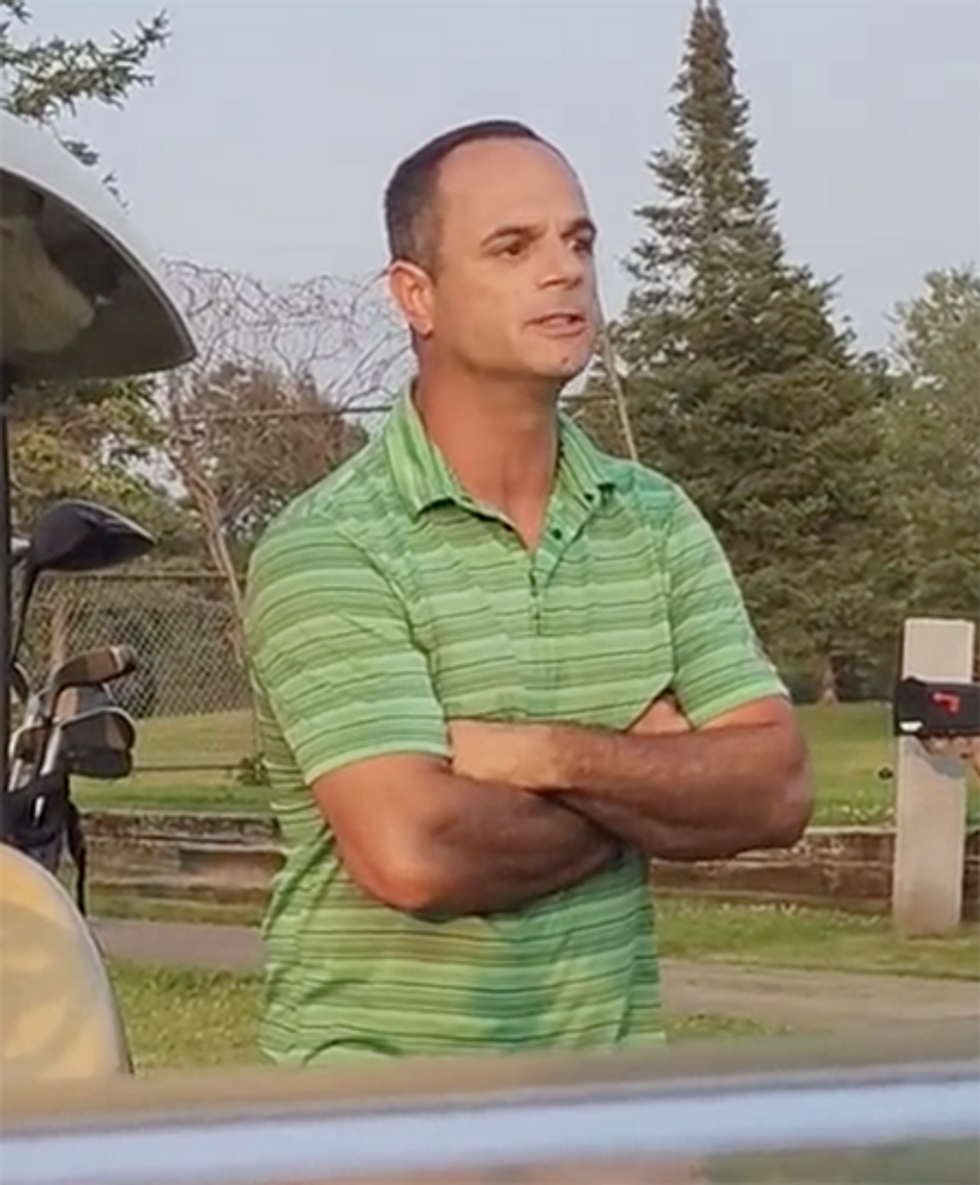 Very angry. "I'll prance you b*tch boy, now get the f*ck off the cart."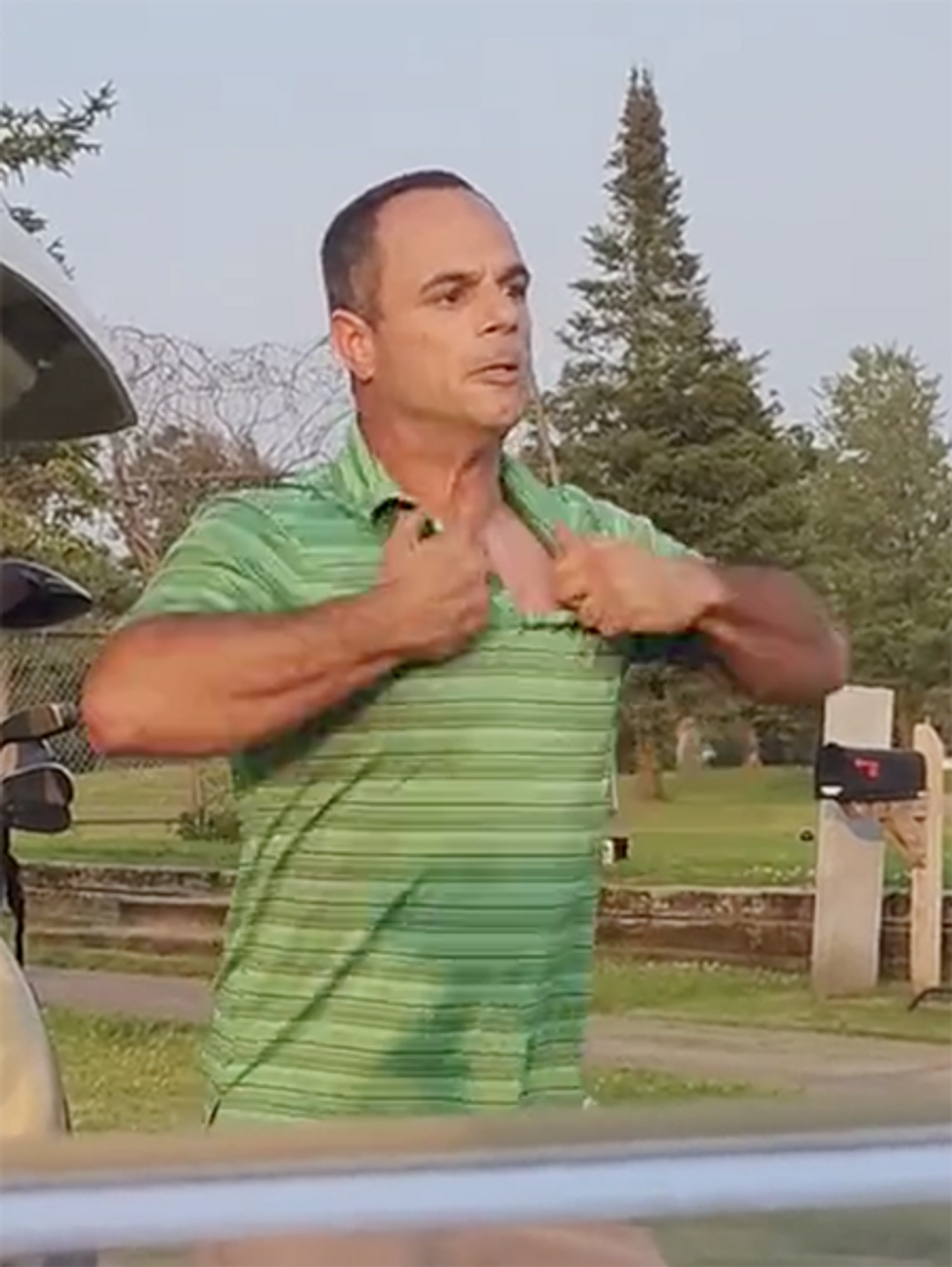 Oh sh*t, now y'all have done it.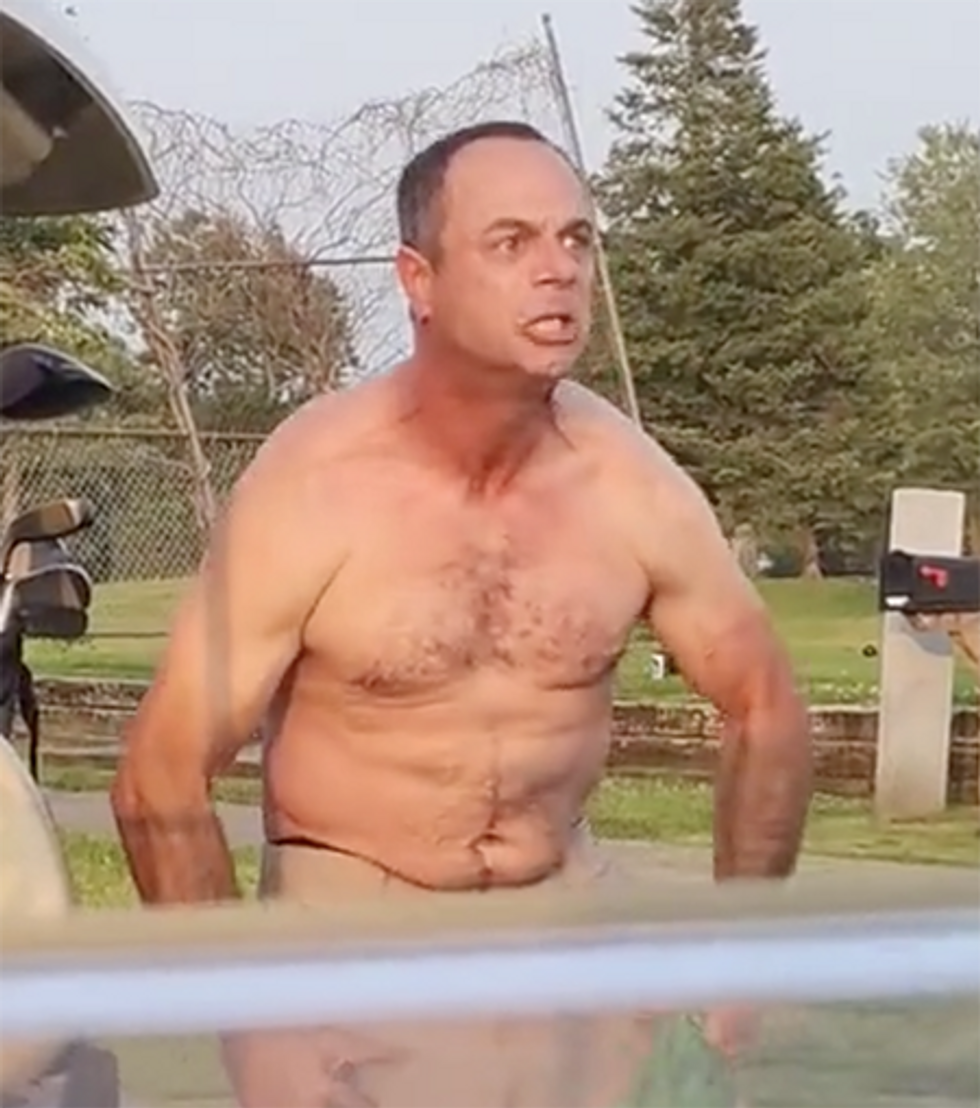 "YOU SEE THAT? THAT'S A DUDE WHO'S BEEN TO HEAVEN, B*TCH. YOU WANNA TEST GOD THEN COME AND GET IT SH*TSTACK!"
"Sh*tstack" is my new favorite thing to call people. I tended to prefer "Sh*tc*nt," but people take it the wrong way.
Unclear is whether Chester has mental problems or not. He could suffer from delusions and think that he does in fact have a heavenly body. Even though he is no Jim Cornette, let alone a Stan Lane or Dr. Tom Pritchard.
Or, Chester could have been having a bad day around someone with a smartphone, thus transforming him from man to glorious content.
Either way, it was the most exciting thing to happen at the golf course that day. Because golf sucks ass.
><><><><><><
Brodigan is Grand Poobah of this here website and when he isn't writing words about things enjoys day drinking, pro-wrestling, and country music. You can find him on the Twitter too.
Facebook doesn't want you reading this post or any others lately. Their algorithm hides our stories and shenanigans as best it can. The best way to stick it to Zuckerface? Sign up for our DAILY EMAIL BLASTS! They can't stop us from delivering our content straight to your inbox. Yet.