Each day we overwhelm your brains with the content you've come to love from the Louder with Crowder Dot Com website.
But Facebook is...you know, Facebook. Their algorithm hides our ranting and raving as best it can. The best way to stick it to Zuckerface?
Sign up for the LWC News Blast! Get your favorite right-wing commentary delivered directly to your inbox!
Articles
Billy Dee Williams Comes Out as Gender Fluid. Also, a New Star Wars Movie...
December 02, 2019
Billy Dee Williams, who most famously played Lando Calrissian, the mayor of a floating city where nothing was his fault, has recently announced he can identify as both genders, himself and herself. Also, and purely coincidental I'm sure, the next Star Wars movie premieres in a few weeks. Why yes, yes he does make an appearance in the film playing the same character who was totes fine selling off his "best friend" to Darth Vader and a Mandalorian. Why do you ask?
In an interview with Esquire, Billy Dee said he sees himself sometimes as herself. But who among us doesn't?
What haven't diminished at age 82 are his style, his confidence, and his effortless charm. In a simple tan button-up, with his hair slicked back, Williams continues his analysis of cool: "And you see I say 'himself' and 'herself,' because I also see myself as feminine as well as masculine. I'm a very soft person. I'm not afraid to show that side of myself."
I'm throwing my pink penalty flag on this one and calling out a stereotype. Remember the days of yore when feminist banshee screechers decried the branding of women as soft, nurturing, demure types? M'kay. Remember also how men and women aren't supposed to be all that different? Great. Do you see the conflict of this gender fluidity characterization? Shouldn't our social justice betters be all over Billy Dee like duck fat on Cenk?
When I point out that Donald Glover talked about that type of gender fluidity when playing a young Lando in 2018's Solo, Williams lights up. "Really? That kid is brilliant—just look at those videos," he says, referencing Glover's "This Is America" (as Childish Gambino).
Just to be clear, if you're gender fluid and your current status is "herself" you're "soft." So by that I guess Lando means men are rough because women are "soft." Or did I totally misread what the sky mayor has to say?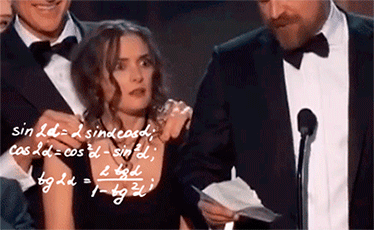 It seems all one had to do to be seen as cool and keep onself free of criticism is to wear a cape. Everyone just looks suave with a cape.
So while this little gender tidbit is buried deep in an article about how cool Bill Dee Williams is, I do have to point out that while Billy Dee is 82, he's no dummy. Gender fluidity is all the social justice hotness today, since having a personality is so triggering to those who haven't spent the time cultivating one. So you may say I'm being jaded by pointing out Lando dropped this gender fluid point on purpose to create buzz for the new Star Was movie that fanbois will complain is woke but will shell out their money for anyway, but I say I'm a woman and it doesn' matter what you say. I'm soft, so go step on an X-Wing action figure.
NOT SUBSCRIBED TO THE PODCAST? FIX THAT! IT'S COMPLETELY FREE ON BOTH ITUNES HERE AND SOUNDCLOUD HERE.