Each day we overwhelm your brains with the content you've come to love from the Louder with Crowder Dot Com website.
But Facebook is...you know, Facebook. Their algorithm hides our ranting and raving as best it can. The best way to stick it to Zuckerface?
Sign up for the LWC News Blast! Get your favorite right-wing commentary delivered directly to your inbox!
Articles
Bill Whittle Mic Drop! How Hillary Gets Away with Murder…
October 23, 2015
PJ Media released a new video titled, "Got Law." And seeing how it's about Hillary... you can probably guess the answer. If you can survive 7 minutes of the worst of Hillary Clinton you'll ever see, it's worth your time. Take a look:
The expose begins with a review of Bernie Sanders remarks and Jay Tapper's interview. Because, you know, despite the Bern-man's infinite wisdom, not all Americans are tired of hearing about your emails, Hillary. Though we are tired of hearing about your yoga routines. Call us crazy, we don't like picturing you in a downward dog. Pass.
Queue laugh of the evil witch. The woman who Would be President thinks this conversation is hilarious... because it's both evil and a felony. Or something. Maybe Hillary was the inspiration for this...
Like the man says, "If political rival Bernie Sanders was ready to forgive her, what else do you rubes and hayseeds need?" Really, though. What do you expect of this woman, anyway? Morality? Bernie Sanders said to move on from the emails. Like a decree from on high.
But what about like, our laws? What about 18 US Code 793 which states that not only is it a felony to erase information - with a cloth or any other device - but that doing so prohibits the offender from ever holding any future office in the United States government?
Not only should Hillary be in prison for her crimes against our country, but she should never, ever, in the history of the world be allowed to hold public office. Ever. Unless, of course, the rules don't matter.
And that's pretty much how it's always worked under Barack Obama's leadership. He said he wouldn't enforce laws that he didn't like. Because, he's the king. Deal with it.
"We've seen him fritter away and waste what was once the power, the majesty and the prestige of the office of the President of the United States of America by inserting it into convenience store robberies and science fair projects and not using it to prop up freedom in Iran or draw an actual and not a pretend line in the sands of Syria."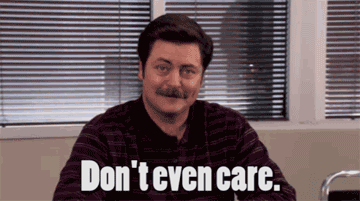 But wait for it... here's the conclusion:
"Hillary Clinton will either walk scot-free for treasonous graft and criminal incompetence or she will be indicted and lose the nomination solely on the personal whim of Barack Hussein Obama and the merits of the deal that the Clintons can cut with his majesty in order to save her skin.... everybody knows that justice in the absence of the press corps is now at the whim of this President and the only reason that she's being prosecuted in the first place is because it pleases the President to do so."
Kinda conflicts with the whole, "Republicans are on a witch hunt over Benghazi in order to destroy Hillary!" soundbite, doesn't it?
Also, the video talks a lot about "F-ing dogs." No comment.