Each day we overwhelm your brains with the content you've come to love from the Louder with Crowder Dot Com website.
But Facebook is...you know, Facebook. Their algorithm hides our ranting and raving as best it can. The best way to stick it to Zuckerface?
Sign up for the LWC News Blast! Get your favorite right-wing commentary delivered directly to your inbox!
Articles
BERNIE MATH: Burlington College Forced to Close Over Jane Sanders' Crushing Debt...
May 16, 2016
Mathematics. Sometimes it can be a bitch. Particularly for socialists. Okay, I've laid the groundwork, now let me explain. Burlington College in Vermont announced today that it is closing down due to the insurmountable debt that was incurred by their former President.
Did we mention that their former President is Jane Sanders?
Yes, THAT Jane Sanders. As in Mrs. Bernie Sanders...
At the end of 2010, Ms. Sanders took out $10 million in loans on behalf of Burlington College to purchase a 32-acre swathe of land from the Roman Catholic diocese, which put the land up for sale to help cover the costs of a $17 million sexual-abuse settlement.

As Heat Street reported last month, the college almost immediately fell short on its financial obligations as fundraising pledges and commitments Ms. Sanders cited in the loan agreements never materialized.

Less than a year after leading Burlington College into massive debt, Ms. Sanders resigned, taking with her a $200,000 severance package. By 2014, because of its shaky finances and running deficits, Burlington College found itself placed on probation for two years by the regional accreditation agency.

A Burlington College news release issued this morning called these financial hurdles "insurmountable at this time."

"We anticipate notice from [the regional accreditation agency] that we have not met the Commission's financial standard," the news release said, "and, therefore, our accreditation will be lifted as of January 2017, and the College will not be able to award academic credit after this time."
There was a scandal brewing for a while, but the news was finally made official today.
Now, I grew up just north of the border in Montreal and spent a ton of time in Burlington. As kids, we used to see commercials for Burlington College all the time. So a part of me is sad. Then, another part of me remembers that this is exactly what Bernie Sanders is talking about when he promises everyone free college.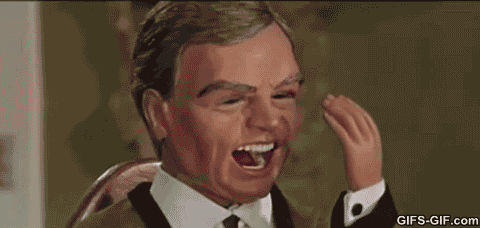 So even though Bernie (and of course, his wife) will swear up and down that they can make massive, socialist spending work on a national scale, they've proven that they can't possibly make it work...
... for Burlington College.
I guess just toss another 300 million people in the mix? That'll fix her right up. The important thing to remember here is, that this is how the Sanders' believe they can fix things. With more money, more debt, and more spending.
When they promise free education? Think of Burlington College.
When they promise free healthcare? Think of Burlington College.
When they promise more extravagent government benefits for... everybody? Think of Burlington College.
When Bernie Sanders promises anything... think of Burlington College.
Then, do the math on the Bernie Sanders proposals. If you haven't a graphic calculator, I've gone and done the work for you. You're welcome.