Bernie Sanders Calls for Government to Pay College Tuition for Illegal Immigrants
June 22, 2019
If there's two things the left really likes, it's illegal immigrants and free stuff. So, Bernie Sanders got the bright idea to combine the two. Not only does the Bern not want to deport illegals, he now wants them to have their college tuition taken care of by the government. As in you and I are footing the bill.
Seriously:
We need the best-educated population in the world. We're going to make public colleges and universities tuition-fre… https://t.co/TH6h1E7JaT

— Bernie Sanders (@Bernie Sanders) 1561131775.0
I had a very emotional meeting just two or three weeks ago in California with some undocumented young people. Beautiful young people. And I listened to them tell me that they hesitated to apply for college because they would not get the financial aid they needed because they're undocumented.

We need the best educated population in the world, and that means we're gonna make our public colleges and universities tuition-free and open that to the undocumented as well.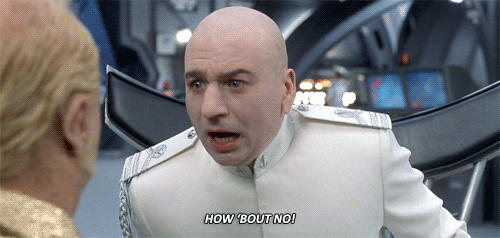 It's already bad enough using tax dollars to fund Skyler's degree in non-binary medieval pottery. Forking our greenbacks over to fund college tuition for illegals is a double roundhouse kick to the berries. Especially when you consider many of us don't want illegals to stay here in the first place.
When we go creating all these perks for peeps who hop the border, we're only rewarding their bad behavior. We'd be creating further incentives for folks to sashay across our border and to pitch their tents uninvited.
Let's be real, the left is only playing this game because they want illegals to get the right to vote. Said illegals are gonna be more likely to vote for the guy who's promising them a bunch of free stuff. This would be little more than a vote-buying scheme using our tax dollars to pay for it. I, for one, shall be voting "nay."
Deport illegals instead:
NOT SUBSCRIBED TO THE PODCAST? FIX THAT! IT'S COMPLETELY FREE ON BOTH ITUNES HERE AND SOUNDCLOUD HERE.