Man, it must be terribly awkward for leftist tax reform decriers right now. Awkward like Jim Acosta finding himself next to a healthy Donald Trump. In the men's restroom. Give us a good cough, Jim (see Yay Tax Reform! Chrysler Gives Bonuses, Moves Back from Mexico and Even CNN Admits: GOP Tax Reform is 'Damn Good Money'). Add another tax victory to add to the list. Apple is making a fat investment into the economy. Their reasoning starts with a "t" and ends with "ax reform."
#BreakingNews: Apple to create 20,000 new jobs due to tax reform. pic.twitter.com/ODfjDfYoLP

— FOX Business (@FoxBusiness) January 17, 2018
Apple today announced a new set of investments to build on its commitment to support the American economy and its workforce, concentrated in three areas where Apple has had the greatest impact on job creation: direct employment by Apple, spending and investment with Apple's domestic suppliers and manufacturers, and fueling the fast-growing app economy which Apple created with iPhone and the App Store.
To you Droid or Microsoft users, this isn't the place to comment on how much Apple Sux. Big picture. We're going for the big picture.
Apple is already responsible for creating and supporting over 2 million jobs across the United States and expects to generate even more jobs as a result of the initiatives being announced today.

Combining new investments and Apple's current pace of spending with domestic suppliers and manufacturers — an estimated $55 billion for 2018 — Apple's direct contribution to the US economy will be more than $350 billion over the next five years, not including Apple's ongoing tax payments, the tax revenues generated from employees' wages and the sale of Apple products.
Nancy Pelosi, when first hearing of tax reform's success, allegedly fried two circuits. Rachel Maddow had a coronary. Andrew Cuomo tried suing to block the tax initiatves. And Chris Matthews felt a new sensation down his leg, but not the pleasant kind (see Chris Matthews Compares Republican Tax Cut Celebration to 'North Korean Parade'). If you're noticing a pattern, bravo.
All these people who're opining on business and the economy know diddly squat when it comes to business and the economy.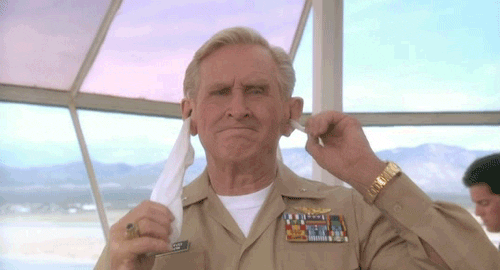 Actual businesses have different reactions. We've seen employee bonuses, hiring sprees, major investments being made. Even Apple, despite their leftist habits, seems to love this new tax reform like Louis CK loves his crotch serpent. They love it about 350 billion dollars worth, to be exact.
It's almost like businesses, and people, keeping more of their own money is a good thing. For everyone. Kind of like we've been saying since before Nancy Pelosi original iOS was upgraded.
And 2018 is only just beginning…
NOT SUBSCRIBED TO THE PODCAST? FIX THAT! IT'S COMPLETELY FREE ON BOTH ITUNES HERE AND SOUNDCLOUD HERE.