Each day we overwhelm your brains with the content you've come to love from the Louder with Crowder Dot Com website.
But Facebook is...you know, Facebook. Their algorithm hides our ranting and raving as best it can. The best way to stick it to Zuckerface?
Sign up for the LWC News Blast! Get your favorite right-wing commentary delivered directly to your inbox!
Articles
Antifa Barges in on Sargon of Akkad and Yaron Brook. Hijack Their Peaceful Event.
March 07, 2018
Antifa is largely characterized by noodle arms and sweaty tantrums. The video below brings us both. Sargon of Akkad and Yaron Brook were present at an event a King's College in London. They aren't liberals. That's all Antifa needed to know to get their black man-thongs in a twist.
The group showed up with their best war faces, rattles and binkies in hand.
An antifa mob stormed a lecture hall at the King's College in London Monday night, forcing an Ayn Rand Institute event to be evacuated.

Video taken at the event shows individuals in masks and bandanas, brandishing an antifa flag, storming the lecture hall as a fire alarm goes off. Students started yelling and at one point a man punches an antifa disrupter in the face.

The interrupted discussion was between Dr. Yaron Brook, chairman of the board of directors of the Ayn Rand Institute, and YouTube personality Sargon of Akkad. According to the Ayn Rand Institute, the event was to be a "discussion about Rand's philosophy, Objectivism" and the conversation was to "be followed by a question and answer period."
This event was peaceful. That is, before the ninny ninjas appeared. One of them got knocked around like a mouthy side chick on an episode of Basketball Wives.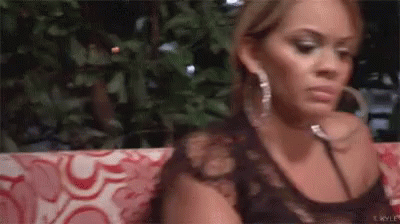 Violence isn't the answer. Neither is barging in on an event Kool-Aid Man style. If these mama's boys wanted to debate ideas, they should have appeared peacefully and requested a discussion. Saving their "gotcha" questions for the Q&A slot. Alas, Antifa doesn't do civil discourse (see Antifa Protesters Now Say 'Violence is Necessary'). They have stick limbs in place of a brain. Flailing their spaghetti appendages is their form of thinking.
These bitchfits are the new norm among unemployed, black clad millennials. Such is the uniform belonging to the new face of the fascist movement.
For more proof of their fascist ways:
NOT SUBSCRIBED TO THE PODCAST? FIX THAT! IT'S COMPLETELY FREE ON BOTH ITUNES HERE AND SOUNDCLOUD HERE.