Feminists have chosen their mascot for 2018. It's not a pink, hairy, smelly cat. It's not a bikini-clad, morbidly obese woman. It's not even a real life vajayjay. It's an asexual crustacean.
The marbled crayfish (aka marmorkrebs) came into existence about 25 years ago as the result of a major mutation in a single crayfish. They became popular with aquarium owners in Germany in the 1990s.

The mutation made the crayfish able to clone themselves — and reproduce only female offspring.
The cray-cray fish are invading European lakes as pet owners release their rapidly growing colonies. Now, all blob-shaped p*ssy hat wearers want to be just like the slithery, hard-shelled creature. Gross and forever alone. Mission accomplished.
When will humans??? Men are trash. https://t.co/WEFD5Ci8EE

— The Gay Burn Book (@SouthernHomo) February 6, 2018
mutant feminist crayfish are destroying gender I'm rooting for them https://t.co/IHLRZ1BjPe

— JuanPa (@jpbrammer) February 6, 2018
if this is what it's gonna take to close the pay gap then so be it. https://t.co/bBEhX8Trfp

— Hend Amry (@LibyaLiberty) February 6, 2018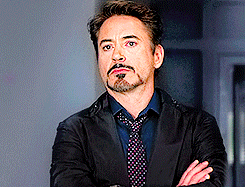 all-female mutant crayfish built their own feminist utopia because they don't need a man. We stan https://t.co/TscgmF1V4b

— julia reinstein (@juliareinstein) February 6, 2018
Amazing. Meet the 'woke feminist crayfish'. https://t.co/mlbeHppylX

— Prasanto K Roy (@prasanto) February 6, 2018
Girls, let's talk about our menstrual cycle. How many of you have cramps? Spotting? Need to use lots of different size tampons and pads?
.
.
.
.
ok, all of the men have left this thread.

GIRLS, LETS FIGURE OUT WHAT THESE CRAYFISH DID AND REPLICATE IT. WOMEN UNITE. Bye, men. https://t.co/LyGAzKN4u8

— Red, Not Secret Society Member (@Redpainter1) February 6, 2018
Just imagine an army of buzzcut women, feeding on BuzzFeed and burritos, invading Washington. Replicating themselves at ungodly speeds. Hard pass.
One member of the LGBT community was the voice of sanity.
As a male, the number of women quote-tweeting this with "#goals" is more than a little worrying.

— Laurie Voss (@seldo) February 6, 2018
This hysteria makes a massive point: feminists are the sexist ones. Their misandry is seeping out at a worrying rate. Also, they're insufferable whiners.
Imagine f0r a second, men saying some of the things they're tweeting.
"When will mankind be able to reproduce this way? Women are garbage."
"All-male political and business environment. We don't need women around."
Outrage. Burning cars. Apocalypse by methane as fast-food-fueled blobs invade the capital.
SJWs claim to tout equal rights, all while singling out a group born with different plumbing. It's the definition of sexual discrimination. If women really are being treated unequally, it's not solved by calling for the extermination of an entire sex. Or world domination by asexual crustaceans.
Feminist logic is just as unsettling as these bottom-dwelling creatures. Example:
NOT SUBSCRIBED TO THE PODCAST? FIX THAT! IT'S COMPLETELY FREE ON BOTH ITUNES HERE AND SOUNDCLOUD HERE.