There's nothing better than a well-timed joke based on cultural normalities. Except if you're living in 21st century America. Such jokes are racist (see HATE CRIME? 'Racist' Banana Peel Causes Mass Hysteria at Ole Miss. A Banana Peel! and Of Course! Salon.com Now Says the National Anthem is Racist). Speaking is racist. Breathing is racist, you neo-Nazi sack of white supremacist ideals. Stop taking the oxygen away from minorities.
Enter the band The Chainsmokers, who made the racist mistake of knowing something about Chinese culture. The left is crying as if their fresh wontons rolled off the table.
And here's the reaction:
chainsmokers really just posted a video of them being bluntly racist to asian people but they about to release a collab with an asian group

— layla (@sinhcseok) September 11, 2017
disgusted at the fact that the chainsmokers really had the nerve to make a racist 'asians eat dogs' joke in front of an asian interviewer..

— kim (@trbljimin) September 11, 2017
Chainsmokers more like your average stupid white men who make racist jokes about chinese eating dogs to an asian interviewer

— sweet lies hoe™ (@junpuppyeon) September 11, 2017
so,, the chainsmokers fr just posted a video about a stereotype that chinese eats dogs,,,,,,,,,,,,,,,,,,,,,, ok.

— namjoon day! (@blondyoongs) September 11, 2017
the chainsmokers are the type to stretch apart their eyes and ask me how many dogs ive eaten while using asian culture as an aesthetic

— meg (@sciaon) September 11, 2017
Outrage. But the comment was completely accurate. The Chinese eat dogs. Lots of dogs. They eat 10,000 dogs during their week-long dog eating festival. Fried, sauteed, filleted. In China, hounds are a delicacy.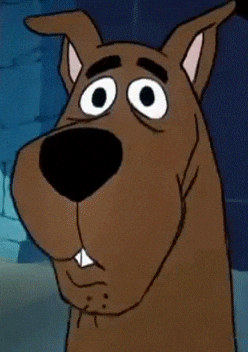 So no, the joke wasn't offensive. In fact it's hardly a joke. The Chinese people eat dogs. One of The Chainsmokers saying he wouldn't want to bring his dog to China, alluding to the FACT that the Chinese eat dogs is as racist as saying the Chinese live in China. It's true. Do all the Chinese people eat dogs? Probably not. But a lot of Americans eat beef. So if a band member from The Samosas (a fictional band from India using a stereotypical Indian food for inspiration) said he loved his pet cow, but would never bring his cow to America? No one would care. Because a lot of Americans eat cows.
See how that works? When something is true, it's not a racial offense worth getting your Huggies in a twist. Alas, running a brief search on the internet search engine of your choice is too much for social justice keyboard warriors of the dumbass kind.
The kid who cried racist is worse than the kid who cried wolf. Example:
NOT SUBSCRIBED TO THE PODCAST? FIX THAT! IT'S COMPLETELY FREE ON BOTH ITUNES HERE AND SOUNDCLOUD HERE.